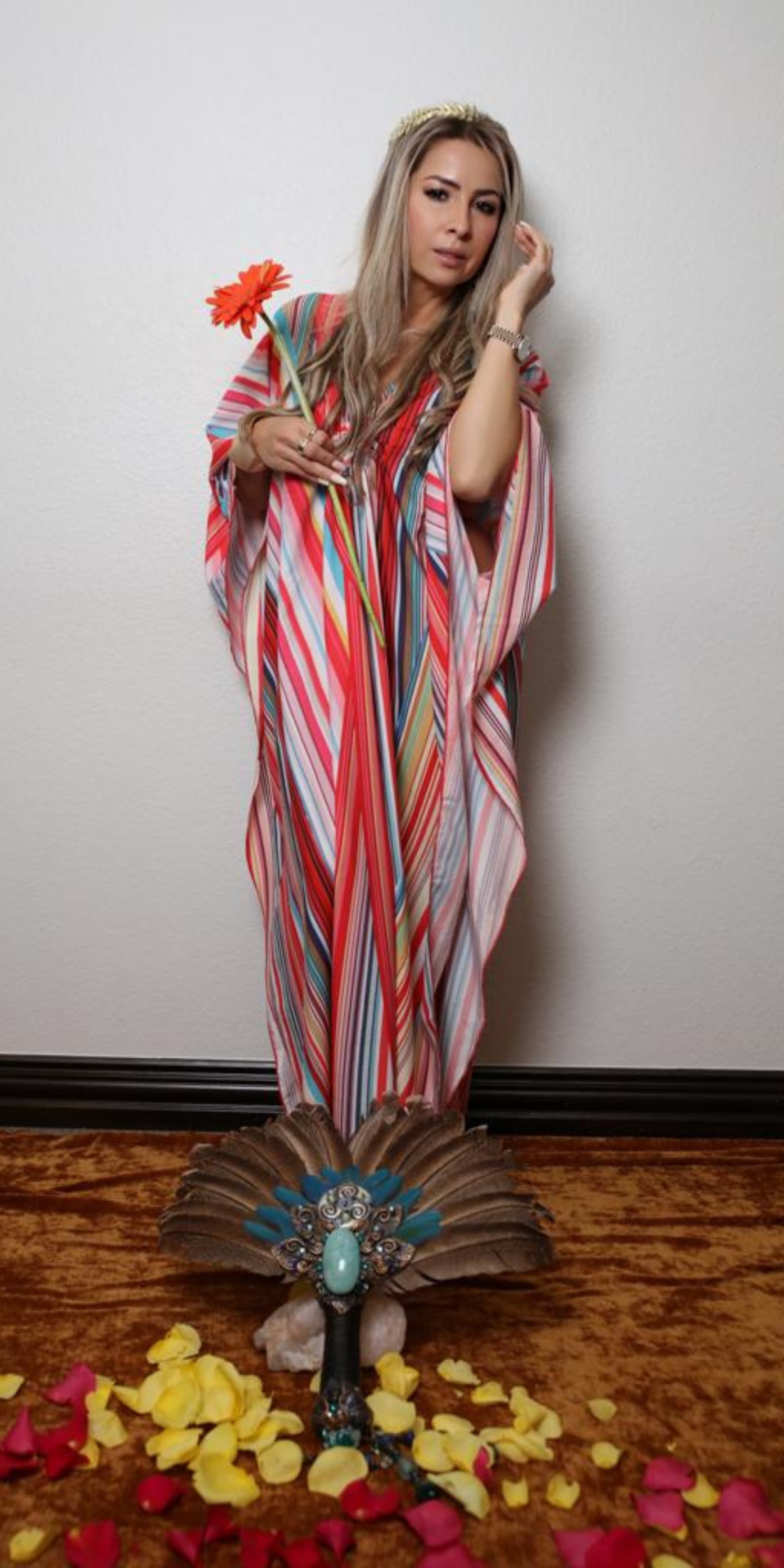 Areas of expertise
I begin my education of the Spiritual world with courses in Philosophy, Religions, Cultures, History, Anthropology and the ancient civilizations spiritual traditions i.e. Mayan, Egyptian, Atlantis, Lemuria
I am a being of the Cosmos in all its many expressions. Since I was a little girl, I knew that the existence that the normal human's eyes see wasn't everything. With that initial discovery, I begin my search for knowledge and a deeper understanding to the human experiences.
That's how my journey in trans-dimensional and temporal spiritual awaken began. Since, I was a child; I've been aware of the spiral worlds around me. I've experienced Many paranormal events which helped me realized that other worlds were around me.
At that point, I was sure that it was not a matter of faith or belief. I was sure that I had the gift… The ability to sense and experience other spiritual realms.
It was during my studies for a Masters Degree in Education that a few books from my professors in philosophy and Religion open the doors to my amazing exploration of the spiritual paths.
I begin my education of the Spiritual world with courses in Philosophy, Religions, Cultures, History, Anthropology and the ancient civilizations spiritual traditions i.e. Mayan, Egyptian, Atlantis, Lemuria, etc.
All these studies and explorations opened up my whole perspective of life and reality. The world is divided in two distinct existences. In one existence, we are without faults; there is no right or wrong.
There is just the human's heart incapable of love and their disability to understand their fellow human's beliefs. In the other existence, the knowledge to see the multi-dimensions and the multi-temporals that is hidden from us, by our fears and ignorances.
In 2007, I began my journey into a deeper understanding of Neurosciences, Psychology, and Quantum Physics. Along with my studies in different healing techniques such as Reiki and Meditation.
I learned how to apply the different disciplines to control and manipulate my mind, my body and senses to alter and manipulate my reality. I learned how to break down my own system of beliefs, neural chemistry and states of being to create a new level of consciousness to bring into reality what I want and satisfy my every needs.
But it wasn't until I begin my study of Shamanism (wisdom, divination and healing) and reconnecting myself with life to the spiritual realms that I learned the spiritual healing techniques to work with the physical, emotional and spiritual body with a more subtle awareness for the treatment of traumas, illnesses, fears, in all temporals and dimensionals state of reality.
Life is beautiful. And, it is my mission to serve and share this knowledge with you to remind you who you truly are and help you to heal, forgive, love and free yourself from the shackle of pains and spiritual bondage! For you to have a remarkable life.
With all my heart.
Alek Lumina
Dakini and Founder