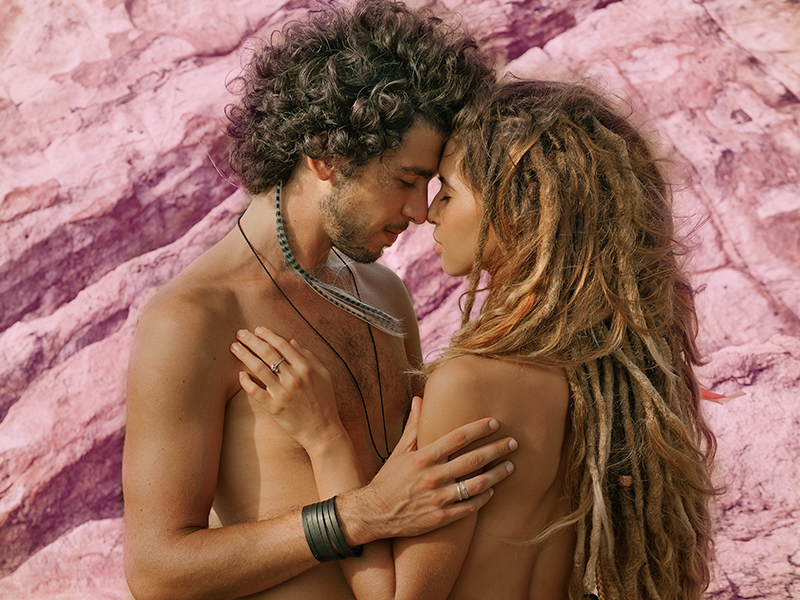 It is a pleasure for us to share the sacred philosophy of Tao Tantra to a couple!
The ancient Tao, Dao and Tantra Masters of India, Tibet and China applied sacred mysteries in love and sexuality. These teachings can be revealed to you.
Did you know both, men and women can experience multiple and full body orgasms?
Learn the secrets of the Kama Sutra.
During our sessions you will learn this sacred practice. This is a beautiful and intense experience that will help you to reconnect with your partner on a body and soul level. Discover the potential for divine sexuality, love and ecstasy.
The magical ingredient on these sessions is both to be open to experience sexuality on a higher level.
"Music in the soul can be heard in the universe"
– Lao Tzu
Session 1
2 Hours $250
Allow yourself to feel and discover what resides within you.
On this session, you both will learn how to give a tantric sensual bodywork that gently awake and balance your sexual energy (Kundalini).
This beautiful Tantric, loving and caring healing will help awaken your sensuality and sexuality. At the same time it promotes relaxation, self-love, confidence mental and emotional peace.
Allow yourself to reconnect with your partner and embrace together this experience.
Session 2
3 Hours ($350)
Provided by Goddess Alek only
Sunset is the introduction to the Tao Tantra Sacred Sexuality philosophy. This is a training class and dynamic session that will take you to a journey of the awakening and cultivation of your own sexual energy (kundalini).
During this session you will learn:
Basic terminology to understand the fundamentals of Tantra.
Tantric Pranayamas (practice of breath control), are key to achieve Tantric Orgasms. These empower you to last longer and feel more pleasure. The more you breathe, the connection with emotions and feelings become more intimate.
Exercises to identify and strengthen muscles in your pelvic floor. Among other things, they support your bladder and bowel, and directly affect sexual function. These exercises will help you hold ejaculation and energy during Tantric orgasms. If you are experiencing erectile disfunction this exercise will help as well.
Become aware of your senses (smell, feel, touch, taste); active meditation to connect with yourself, become more intimate with you and your partner.
This is just the begging to connect with your own sensuality and sexuality. Feel the fire of kundalini running through you.
Session 3
3 Hours ($350)
Provided by Goddess Alek only.
New Moon session is the second and final part of our theory classes. It's designed to teach the most sacred technique in the Tao Tantra Arts: Tantric Orgasms or also known as Non-ejaculatory orgasms.
This is an amazing technique for men who want to learn, experience and practice multi and full body orgasms.
Very few know that reaching an orgasm and ejaculating are separate things. Being that said, is the ejaculation what makes you to loose the erection and NOT the orgasm itself. When you learn to separate them you can experience orgasms multiple times without loosing the erection. This an excellent solution for men experiencing Premature Ejaculation.
You will also learn to pull up the orgasm thought your system of nadis and chakras and make the circulation of the energy (microscomic orbit-cultivation technique-) in order to experience a full body orgasm, a Tantric orgasm!
Main benefits are:
▪️stronger orgasms ▪️enhance sexual experiences ▪️prolong erections ▪️develop multiple orgasms ▪️activation of your neurotransmitters (melatonin, serotonin, endorphins, etc) ▪️activation of your endocrine system ▪️regeneration and rejuvenation of cells ▪️mental and emotional peace in higher levels than achieving an ejaculatory orgasm ▪️remove energetic blockages ▪️allow greater sensitivity to subtle energy flow ▪️deeper connection with your higher being ▪️serve as a springboard of Tao Tantric spirituality